Where to Get a Mazda Oil Change Near Dallas, TX
You can spot many of today's most popular Mazda vehicles at Freeman Mazda. We not only pair drivers with the latest Mazda6 or a pre-owned Mazda model but also make sure their car is in excellent shape. If your presence at our Irving Mazda dealership begs an oil change service, you've come to the right place, where our thoroughly trained mechanics will tackle your service with detail and care.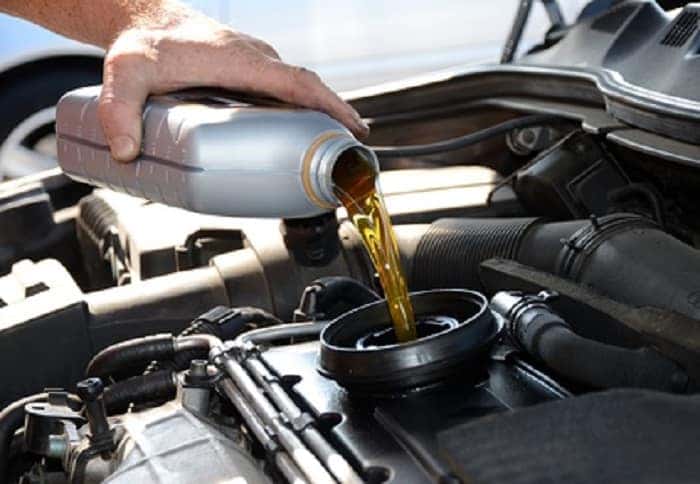 Where to Change Your Mazda's Oil
The oil in your car plays an integral role in your car's mechanical operations. It's vital to take our car in for an oil change to ensure our engine is lubricated and kept at a cool temperature to avoid overheating. Newly changed car oil also breaks down and cleans the engine of debris and sludge that may cause corrosion, which decreases engine life.
Why you should change your oil
Save Gas Mileage
Enhance Car's Performance
Security and Safety on the Road
When we fail to give our car an oil change, we can expect bigger problems including mechanical breakdowns, an engine overheating, or a new engine replacement that will cost thousands of dollars. Remember, changing your oil improves gas mileage – considering your engine won't have to work as hard – preserves the value of your car, and gets your engine and other vital car components running smoothly under the hood; thus, keeping you safe!
What Happens if You Don't Change Your Oil?
New Engine Down the Line
Mechanical Breakdowns
Engine Overheating
We'd love to tackle your oil change here at our Mazda dealership. Our shop is driven by factory-trained technicians equipped with advanced tools and technologies to perform a gamut of services on your Mazda sedan. Whether you drive a Mazda SUV or a Mazda hatchback, we possess a wealth of wisdom in maintaining vehicles.
Our Mazda service center near Bedford provides convenient service hours and an opportunity for customers to schedule their appointment online. In addition, we offer incredible savings on Mazda car care services such as wheel alignments, full-service inspections, oil changes, and accessories. We endeavor to be your one-stop shop for an oil change service!
About Our Mazda Service Center in Irving, TX
Our Mazda dealership in Irving, TX staffs qualified technicians whose breadth of experience allows them to handle each oil change, tire rotation, or cabin air filter replacement with the highest caliber of professionalism. Located at 1840 E. Airport Fwy., our Mazda shop will never lose sight of what's best for you, the value of your Mazda CX-5, and your budget.