Where to Buy OEM Mazda Parts Near Irving, TX
While we're proud of our new and pre-owned Mazda cars for sale at Freeman Mazda, we're also passionate about helping all our customers maintain the quality and health of their vehicles. If you're a local driver and you're seeking a reliable service partner, you can count on Mazda dealers in Irving, TX, for all your Mazda service and parts needs.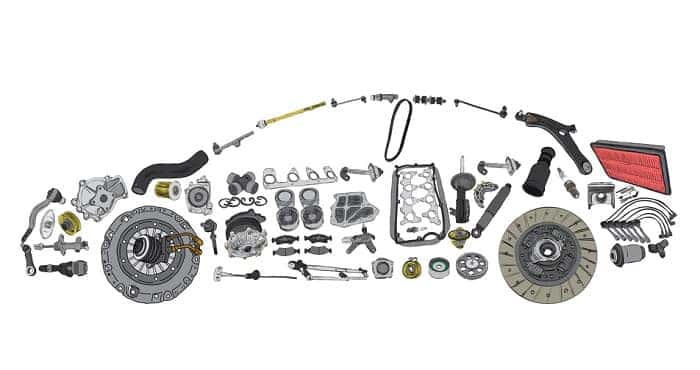 Why it's important to maintain your vehicle parts:
Safety and reliability
Contributes to overall vehicle health
Extends vehicle lifespan
Protects investment and re-sale value
All vehicle parts wear down over time, which is why regular maintenance is crucial to the performance, health, and reliability of your vehicle. Even if you own a brand-new Mazda vehicle, it's important to seek routine services such as oil changes, fluid checks, and tire inspections to ensure that each component part is functioning as it should.
If a service visit reveals that a part may be malfunctioning, you're in a great position to address the issue at the first sign that there is a potential problem. Rather than waiting until a breakdown or larger repair issues reveals itself, caring for your parts with preventative maintenance means that you're also helping to extend the lifespan of your car and the value of your investment.
Parts/parts-related offerings:
Genuine parts and accessories
Online parts ordering
Online tire center
Parts and service specials
If the technicians at our service center near Bedford, TX, identify that a part does need to be replaced, they will also be happy to recommend the best genuine replacement parts from our Mazda parts department. Along with providing advice about parts and accessories, you can also count on the service professionals at our Mazda dealership to provide skilled and timely repairs and replacements. Whether you need a filter changed, a brand-new set of tires, or extensive transmission repairs, you can feel confident in the able hands of our Mazda technicians.
If you ever find yourself in need of a part of accessory in the future, you're welcome to complete our online parts order form. We also offer an online tire center for your shopping convenience. Should you ever have a parts-related question in between your maintenance appointments, the technicians at our Mazda dealership near Dallas, TX, will be happy to assist. Feel free to give us a call or contact us online, and remember to check our website for the latest Mazda parts and service specials before your next service visit.