Test Drive The Agile 2018 Mazda CX-5
When you're seeking a wide selection of new Mazda cars for sale, bring your search to Freeman Mazda. You'll be met by a broad assortment of the latest models and a team of Mazda dealers who can speak to you about each and every option on our lot. If you're in the market for a nimble and stylish crossover, you won't want to miss your chance to test drive the 2018 Mazda CX-5.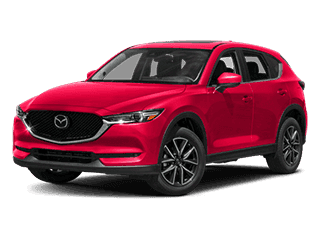 2018 Mazda CX-5 Details
The 2018 Mazda CX-5 is an attractive, elegant, and well-rounded crossover vehicle.
Model details:
Engine: 2.5-liter, four-cylinder engine
Power: 187 horsepower, 186 lb.-ft. of torque
Transmission: Six-speed automatic
Drivetrain: Front-wheel drive
Available in three trim levels — Sport, Touring, and Grand Touring — and equipped with a standard 2.5-liter, four-cylinder engine that's paired with a six-speed automatic transmission and earns 187 horsepower and 186 lb.-ft. of torque, this model delivers enjoyable agility and drivability.
If you're looking for a vehicle that you can rely on for daily driving enjoyment as well as capable performance power, the spacious and feature-rich 2018 Mazda CX-5 may be your match. To find out, contact your local Mazda dealer near Fort Worth, TX, to arrange a test drive.
2018 Mazda CX-5 Safety and Special Features
The 2018 Mazda CX-5 is impressive when it comes to style and drivability, and both are enhanced by a suite of desirable amenities and features. Where in-car technology is concerned at the base trim level, you'll have access to an easy-to-use infotainment system that includes Bluetooth® connectivity and multiple USB ports. As for safety, you can count on advanced aids including low-speed, forward-collision warning and blind-spot monitoring with rear cross-traffic alert.
As you move up the trim level selection, the possibilities for safety, entertainment, and connectivity expand further. Depending on your preferences, you can opt for anything from keyless ignition to a sunroof, navigation system with voice controls, and lane-keep assistance. Ask our Mazda dealers near Dallas, TX, for a detailed list of all the available add-ons and feature offerings.
Safety/Special Features:
Blind-spot monitoring
Low-speed forward-collision warning
Bluetooth®
Multiple USB ports
Navigation system
Buying a 2018 Mazda CX-5
If you think the 2018 Mazda CX-5 may be the perfect fit for you, confirm that in person with a test drive at our Mazda dealership in Irving, TX. We look forward to helping you find your favorite trim level and configuration.