Frequently Asked Questions
You probably found us searching for a particular Mazda model, or maybe you wanted to know more about finance and leasing before you dive into your search. As your select Irving, TX Mazda dealership, Freeman Mazda offers new and used models, service, and parts; we are here to meet any of your vehicle needs. Our top tier customer service representatives are available at 855-259-0327 to answer any of your questions, but to get you started, here are some of the most commonly asked questions from our customers.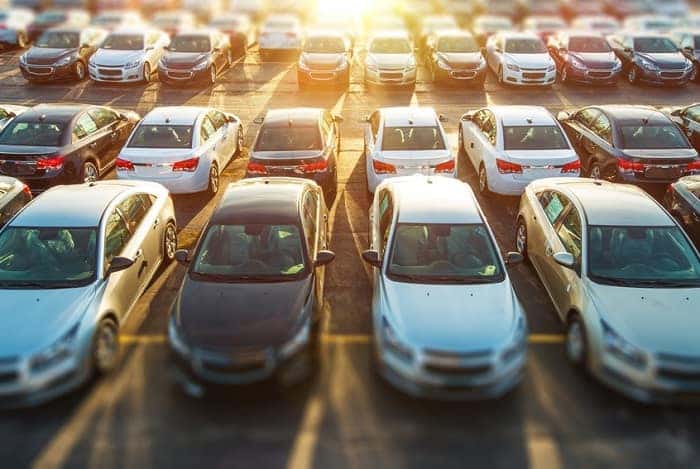 Mazda Vehicle Inventory FAQs
Q: What is the difference between used and Certified Pre-Owned?
A: This is the top question we get from those looking for a great used Mazda for sale. While we have an exceptional selection of used cars, only the models that pass a manufacturer's 160-point inspection can qualify as Mazda Certified Pre-Owned. When you buy a Mazda Certified Pre-Owned vehicle, we're able to offer better warranty programs as the manufacturer has higher incentives on these particular vehicles.
Q: Should shoppers only buy Mazda Certified Pre-Owned cars rather than used?
A: We have a huge selection of quality used cars that you can get for fair pricing. We are completely transparent about all of our vehicles, even if they don't have the Mazda Certified Pre-Owned seal attached to it. Freeman Mazda provides a complete detailed history of every car we sell, so you can shop with total confidence.
Of course, we also have an exceptional fleet of new cars in our Mazda showroom so you can handpick your perfect Mazda model and select the options you want from the factory.
About Mazda Financing
Q: How do I secure financing when I buy a new or used Mazda vehicle?
A: We have a well-trained team dedicated to getting you the best financing option for your vehicle. Be it for a brand new Mazda3 or maybe a certified pre-owned Mazda CX-9, our finance team will get you the best rate to get you into the car of your dreams.
Parts & Service Center Questions
Q: Why should I take my car to the dealership to have it serviced?
A: Simply put, we know Mazda cars! Our service and parts department is compiled of highly skilled Mazda mechanics and experts who have received the best training and hands-on experience. Contact our Mazda service center at 855-259-4997 now to schedule your next regular maintenance or repair.
General Mazda Dealership Questions
Q: What are your sales hours?
A: We are closed on Sunday in all departments. The sales floor is open from 9:00 AM – 9:00 PM Monday through Friday, and from 9:00 AM through 8:00 PM on Saturday.
Q: When can I schedule service or buy parts?
A: Our service, parts, and collision hours are Monday through Friday from 7:00 AM through 7:00 PM, and Saturday from 8:00 AM through 3:00 PM. For your convenience, you can also schedule an appointment online.