Are Pre-Owned Cars Worth it? At Freeman Mazda, the Answer is yes
When it comes to style, performance, and affordability, the Mazda brand stands tall. And this statement doesn't just pertain to new Mazda vehicles: it also applies to every pre-owned and Mazda Certified Pre-Owned. In fact, investing in a used Mazda is a smart move for several reasons.
Benefits of buying pre-owned
Value is the biggest reason to buy a pre-owned Mazda vehicle. Thanks to advancements in building materials, engines, and technology, cars last longer and are more reliable than they were a few decades ago. Plus, purchasing a used car at Freeman Mazda? means you'll get more bang for your buck. By avoiding depreciation and paying less for insurance and registration, you can purchase a fully-loaded pre-owned Mazda for far less than the vehicle would cost if brand-new.
Complete peace of mind is another reason to go the pre-owned or Mazda Certified Pre-Owned route. With vehicle history reports from trusted companies like AutoCheck and CARFAX, you'll know everything there is to know about a pre-owned Mazda car before your purchase.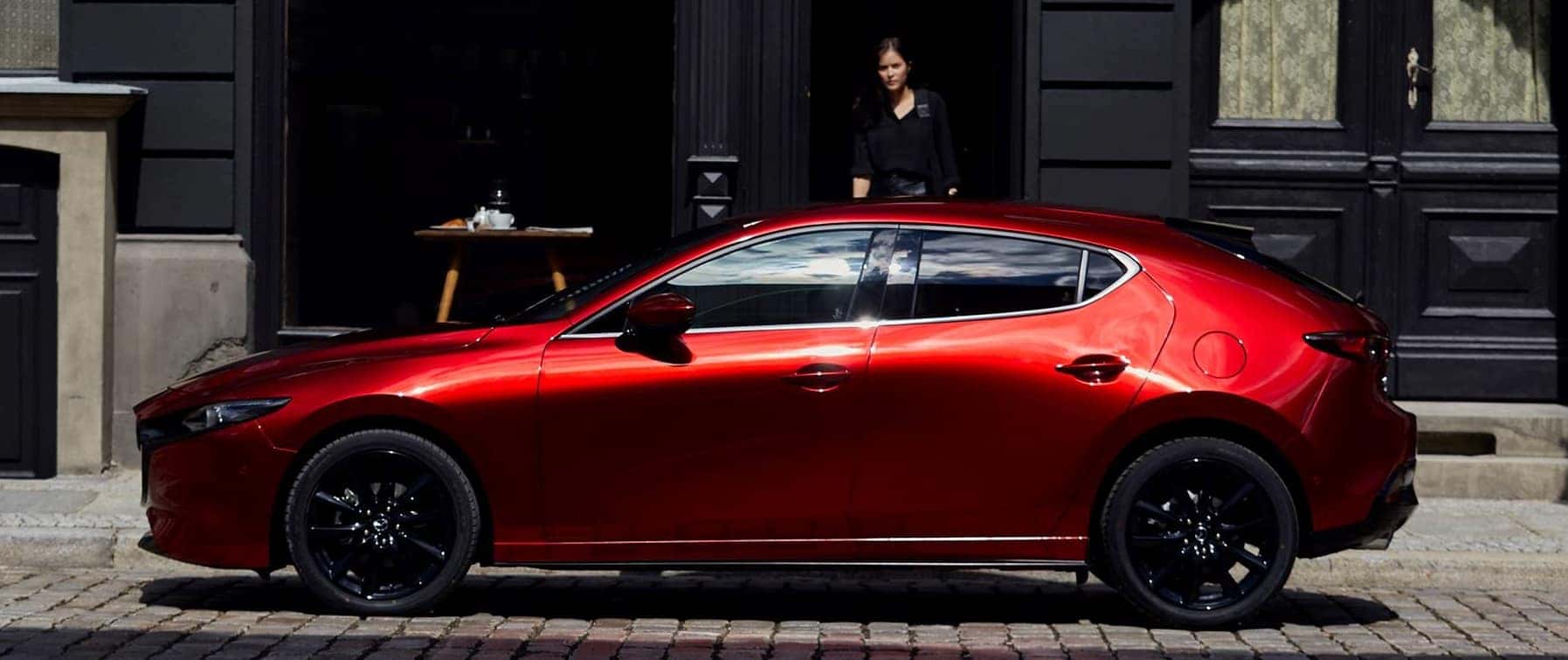 Pre-owned Mazda vehicles on our lot
There are lots of reasons why our nearby Mazda dealership is a preferred destination for a pre-owned Mazda near Bedford, TX. Our service and support are outstanding, and so too is our selection of pre-owned and Mazda Certified Pre-Owned automobiles. If you want something on the smaller side, take a look at one of our Mazda hatchbacks or sedans. The Mazda3 is offered in both body styles, and it's one of the most fun-to-drive cars in either segment. Meanwhile, the midsize Mazda6 offers more room for passengers while still delivering excellent steering and handling.
Our Mazda dealership serving Euless, TX also boasts a deep selection of Mazda SUVs. The Mazda brand offers an SUV for all tastes and size requirements, from the subcompact Mazda CX-3 to the midsize Mazda CX-9. Every pre-owned Mazda SUV well balances fuel economy and safety with plentiful features and top-of-the-line technology.
Buying a pre-owned Mazda vehicle is a great way to save money and get a fantastic car at the same time. The Mazda cars on our lot at 1840 East Airport Freeway in Irving, TX have all been inspected, cleaned, and refurbished for your enjoyment. Contact our local Mazda dealers today and schedule a test drive.